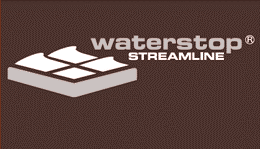 Waterstop Streamline from Gleda, is a functional, modern, one-piece water barrier that seamlessly connects the shower screen to the shower tray area in an almost invisible way. This patented, technically advanced product was designed by an experienced team consisting of waterproofing technicians, tilers, and construction trades people to address the most common issues found with common shower construction methods.
Waterstop Streamline is installed in place of a hob, standard angle, or recess into slab to provide long-term superior waterproof construction with the added benefit of modern appearance. The lengths can be easily trimmed on site with a standard hacksaw or drop saw equipped with a blade that is suitable for cutting non-ferrous metals.
Waterstop Streamline is available to order in Straight Lengths up to 3000mm, 90o 2-Leg Corner Designs up to 1500x1500mm and 1000x1800mm, and 135o Truncated Corner Designs up to 900x700x900mm and 1200x1200mm.
Waterstop Doorline is a complementary extrusion, designed to improve the appearance of the wet-area entry threshold, Waterstop Doorline is a door sill extrusion like no other. In applications where the floor is bedded or screeded, Waterstop Doorline allows a consistent, cohesive look to be maintained throughout the bathroom. Doorline is available in 1000mm and 3000mm lengths and 40mm or 50mm heights.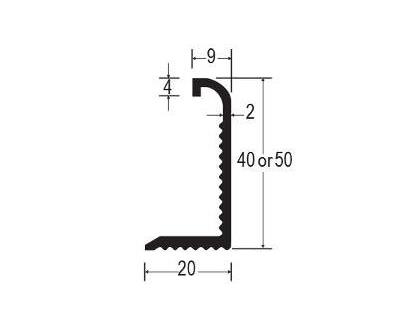 ---
THE INSTALLATION PROCESS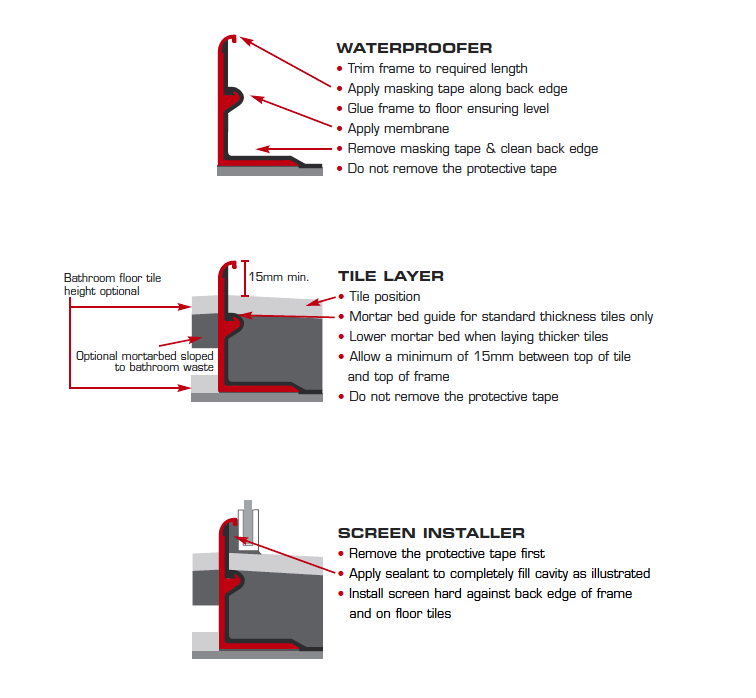 ---